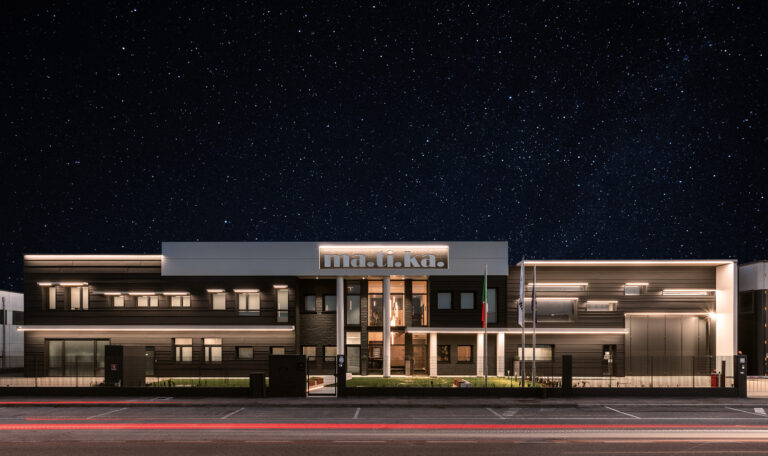 Every story has a secret. Underlying it, however, is always an insight. But an idea without the skills that translate it into reality is an elusive thought. It takes concreteness, technical skills, experience, dedication, perseverance, stubbornness, and above all, passion.
Since 1979, we have been designing and building industrial fans strongly inclined toward flexibility and innovation.
Our mission is always to ensure a wide range of high-tech products and customization possibilities, improving business performance with innovative solutions.
We believe in the experience that generates reliability, excellence, and expertise to meet the growing demand for high-tech "jewelry."
We do not stop at product delivery. From our laboratories come to life solutions that enable businesses to evolve in terms of economic performance and energy savings.
Our vision,
your evolution.
"The best reward for hard work done is not what you get out of it,
but what you become because of it."
John Ruskin
Ma.ti.ka. – the acronym for the names of the women of the Morgese household: Marianna, Tiziana, and Katiuscia – was founded in 1979 in a simple garage by the happy intuition of Vittorio and Marianna, who succeeded in bringing their dream to life, creating a company that is now among the most successful in the industry.
History
1979
The first Ma.ti.ka.'s headquarter is established in Cinisello Balsamo (MI)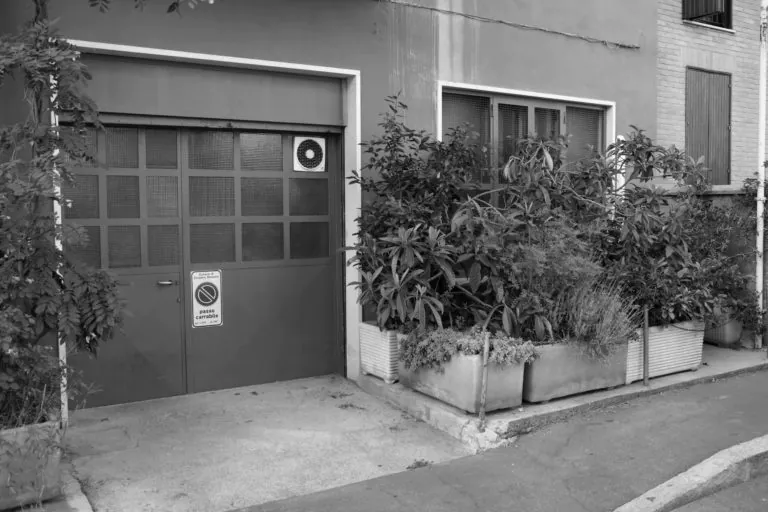 1998
Opening of the second production center in Borgoricco (PD)
1999
The first oven fan is produced
2003
Collaboration with the HTBL Technical Institute in Kapfenberg (Austria) begins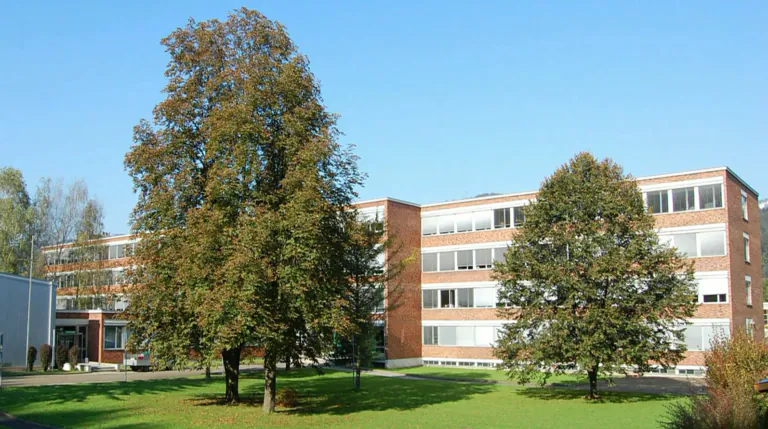 2005
Production of the VRBC-VRBR fan begins
2006
Opening of the new headquarter in Camposampiero (PD)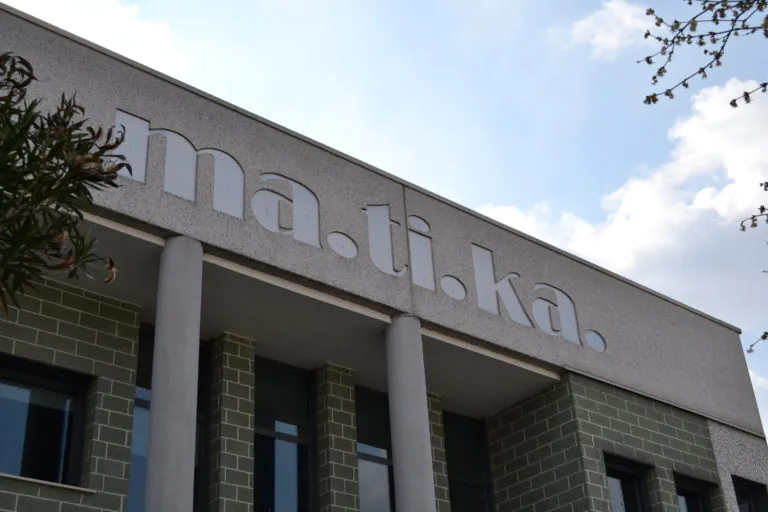 2010
Creation of the R&D department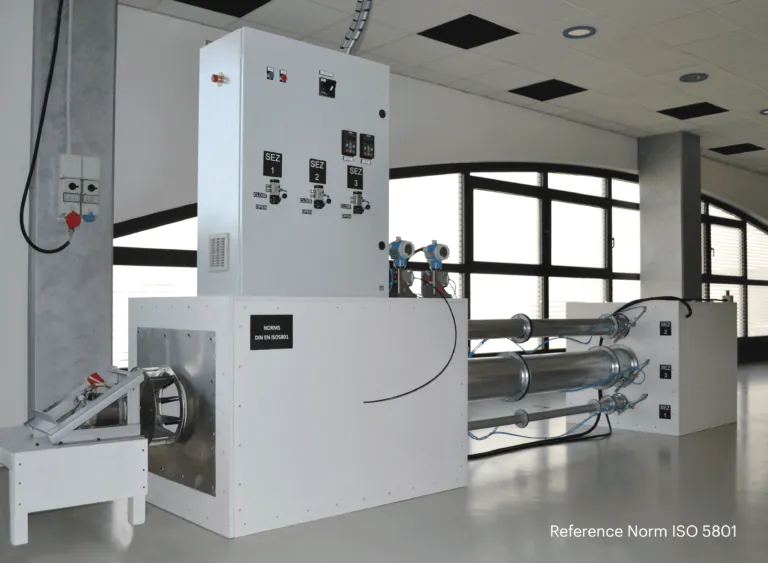 2011
"Strategic Hot Supplier 2010" Tampa, Florida
2012
Introduction of the Lean production system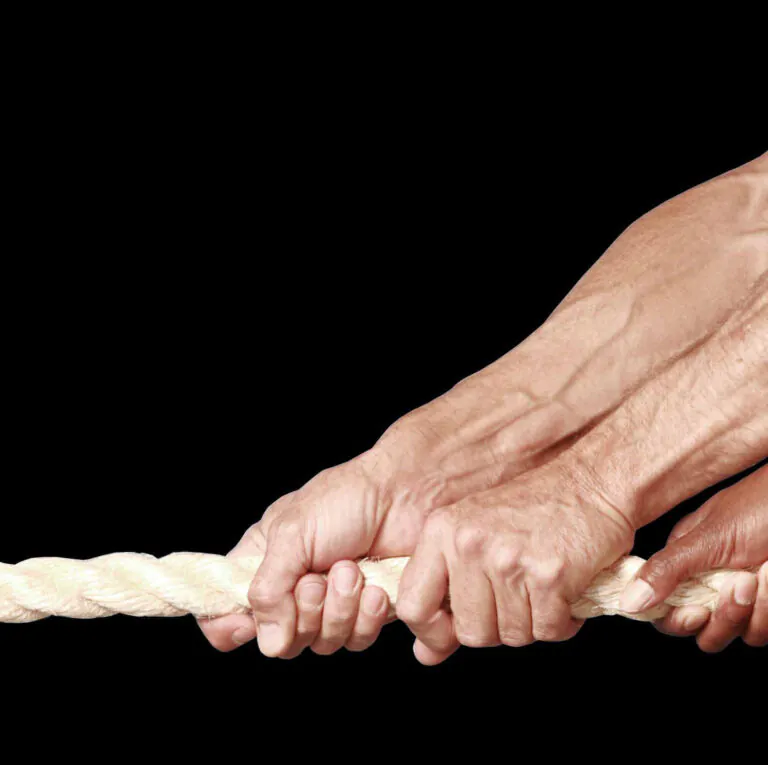 2013
Invention of the Airtek line - Start of AIRevolution
2014
Oven panel "swollow tail" patented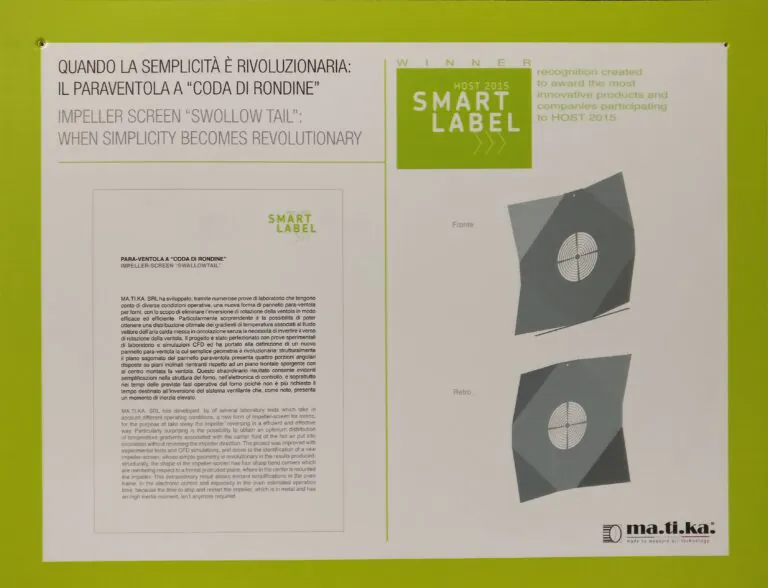 2015
Airtek 1.0 fan patented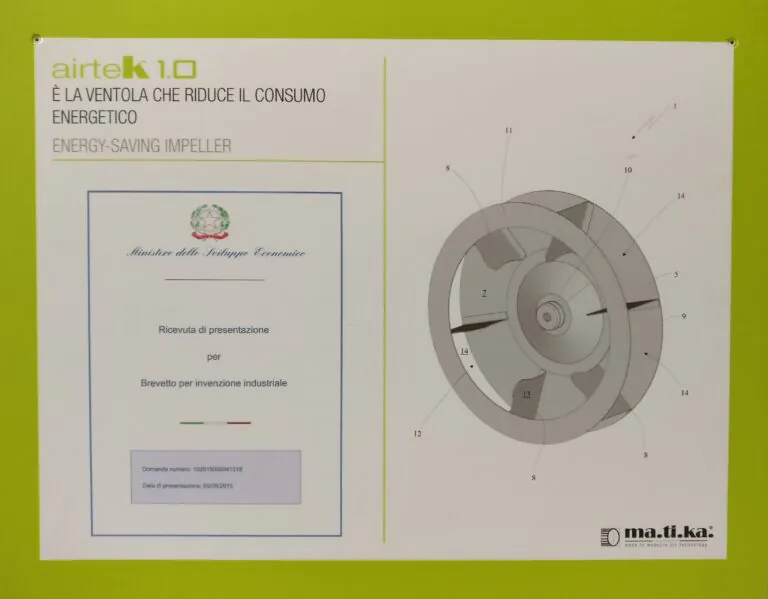 2017
Airtek 2.0 fan patented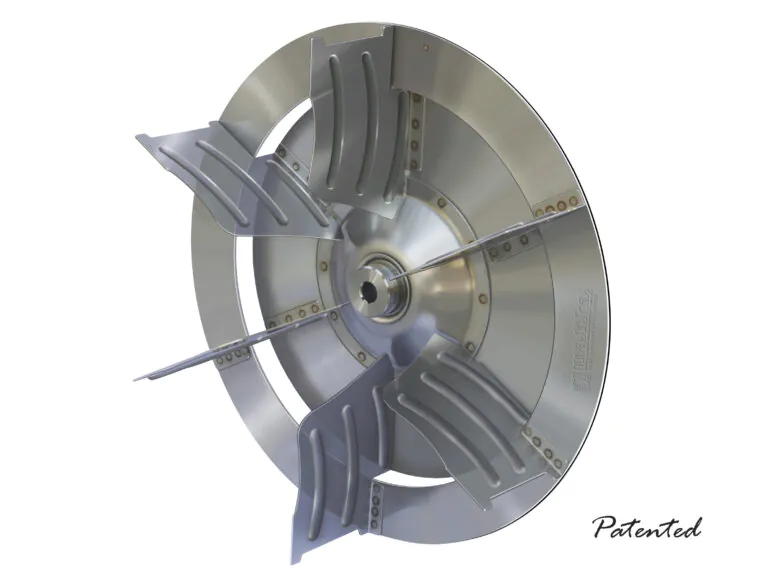 2018
Birth of the Ma.ti.ka. Academy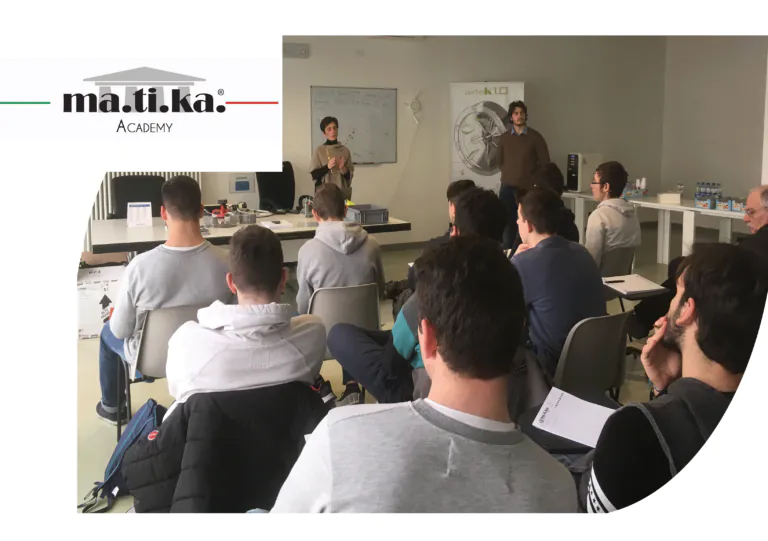 2019
40 years since the birth of Ma.ti.ka.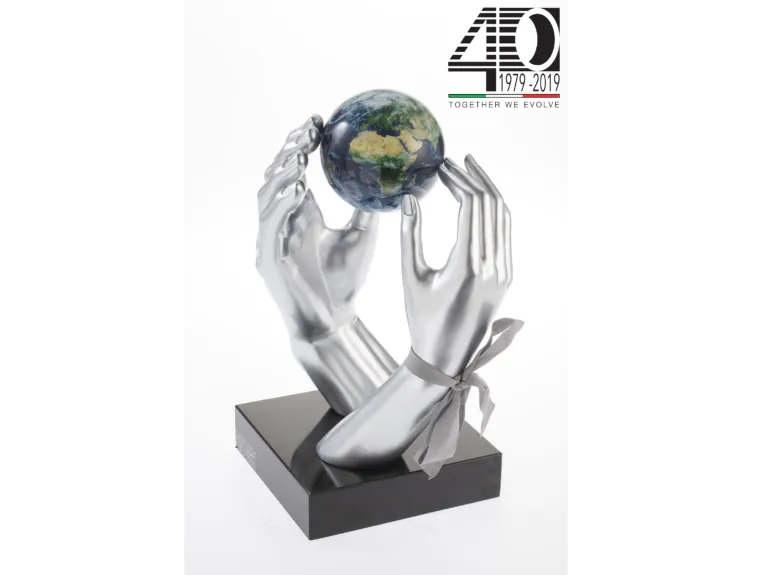 2021
New Airtek 3.0 fan designed
2022
Exhibition at NRA Chicago
The product is the result of a comprehensive study
Creating a fan is the arrival of a precise process, in between is the in-depth study of the context of the product's placement and the analysis of all aspects that can influence the fan's performance.
The fan is our endpoint; it is the element that functions in a perfectly balanced environment. Therefore, with us, you will have a customized product and a complete project that will bring tangible value to businesses that want to evolve and offer the best to their customers.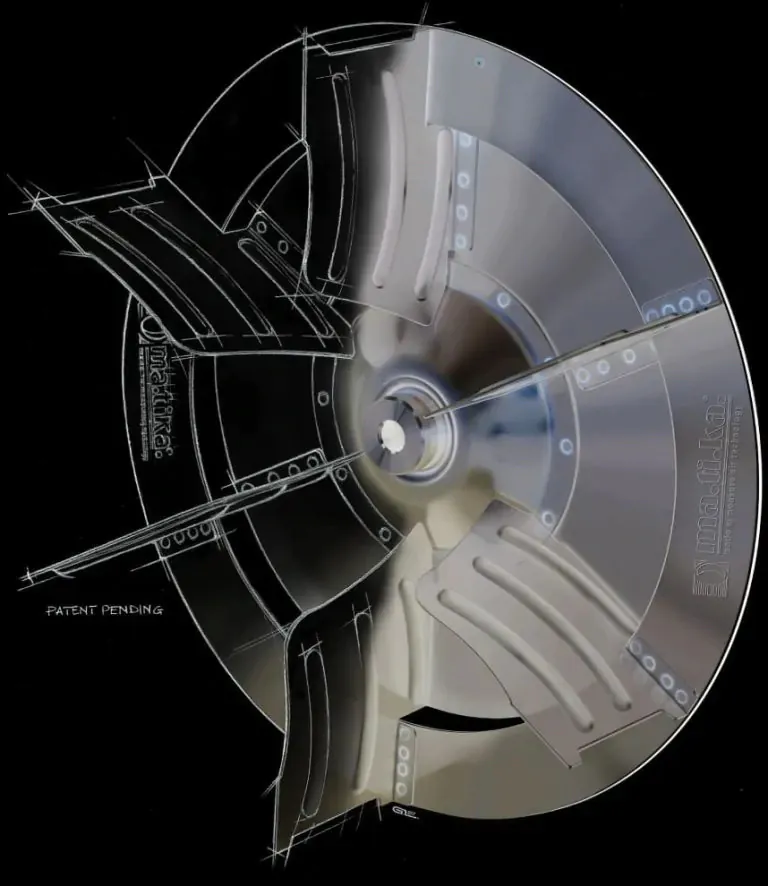 What makes a success story?
What set of elements and
how many of them are needed?
Each story has its secret. Behind it there's always an intuition.
But, an idea without the competence that can turn it into reality, it's just a thought.
It takes substance, technical skills and experience. However, it is still not enough.
It takes dedication, consistency, stubbornness and passion.
Passion above all.