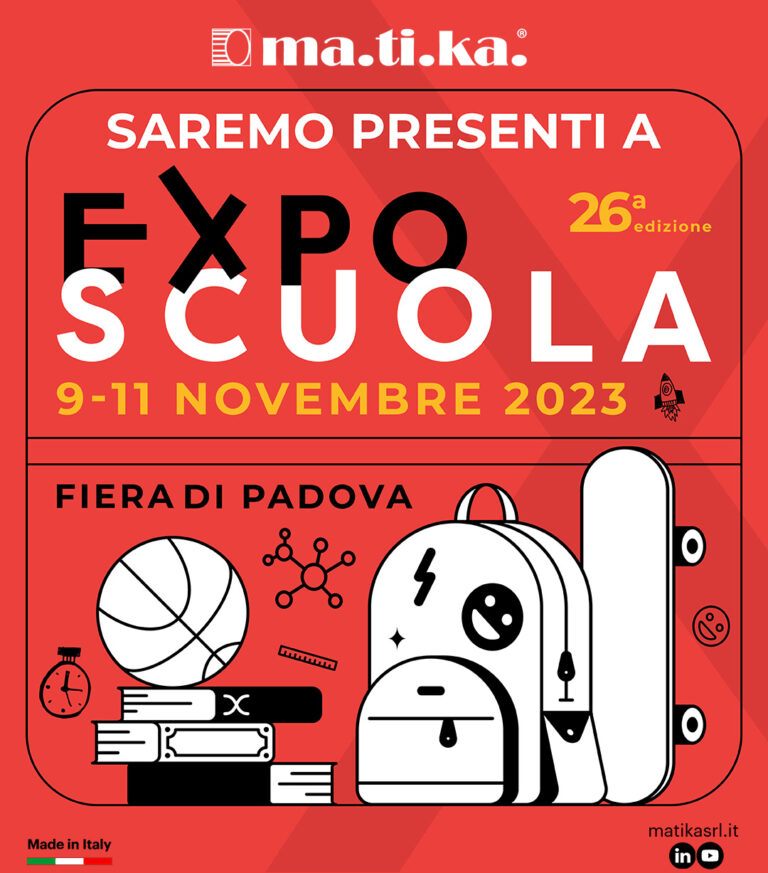 Ma.ti.ka. Srl will once again be a part of Exposcuola in Padova this year!
Ma.ti.ka. believes in empowering the next generation to make informed decisions about their future, and #ExpoScuola is the perfect platform to do just that. Can't wait to meet all the bright minds and share the passion for innovation and growth.
Thanks to CNA to have Ma.ti.ka. in the Team again.
See at #GalleriadelleProfessioni at #PadovaFiere on Thursday 9th and Friday 10th November.